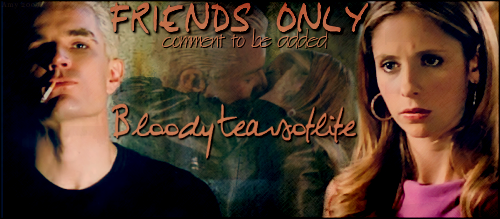 My personal posts are friends only.

All posts with fic or art will be open to the public.
Feel free to leave me a comment here if you would like to be added to my f-list. All comments will be screened. Please understand that I would like to get to know anyone before I friend them back and allow them to read my personal posts. This will take time so please don't be upset if I don't friend you back immediately.
Thank you.